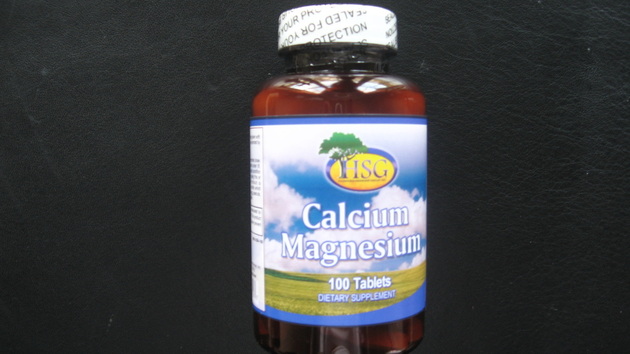 Calcium/Magnesium, 100 coated tablets - $7.95 plus tax and shipping
Ingredients; *Vitamin D3 (cholecalciferol) - 200IU *Calcium (oyster shell) - 1,000mg * Magnesium (oxide) - 500mg
* Trace mineral blend - 50mg

What is Calcium/Magnesium
Calcium is a mineral element found abundantly in the earth and Magnesium is a chemical element, it's ions are essential in all living things.


Why Do I Need Calcium/Magnesium

Calcium, more than 99% of the body's calcium is stored in the bones, where it serves both a structural and physiological role. The remaining 1% of body calcium is found in the blood and within cells, where calcium helps with dozens of metabolic processes. This 1% of calcium is so important to maintain that the body will draw on calcium stores in the bones -even at the expense of causing osteoporosis - to keep blood and cellular calcium levels within the proper rangeThe most obvious need for calcium is to help build and maintain strong bones, but calcium is also important for blood clotting, muscle contraction, nerve transmission, and maintenance of normal blood pressure. There is also some evidence that calcium supplements may be helpful in reducing the risk of colon cancer, regulating heart rhythms and treating premenstrual syndrome (PMS).

Magnesium, this may be the most important nutritional supplement you take. This powerhouse mineral is as essential as they come. Without it, you can't produce adenosine tri-phosphate, the substance that every cell in your body ultimately uses for energy. Due to its critical role in cellular energy production, magnesium has a huge impact on healthy heart function. Deficiencies of magnesium have been implicated in hypertension, atherosclerosis, cardiac arrhythmia and acute myocardial infarction (heart attack). Low intakes of this all-important mineral have also been linked to diabetes, osteoporosis, muscle weakness, cramping and exaggerated harmful responses to stress. Clearly, magnesium is one nutrient you do not want to skimp on! But that's exactly what most people do. The average daily intake among Caucasian men is only 352mg, and a mere 278mg among African-American men. Caucasian women consume an average of 256mg per day, while African-American women take in only 202mg daily. Researchers suggest 420mg for men and 320mg for women as minimal daily requirements.

These statements have not been evaluated by the Food and Drug Adminstration and these products are not meant to diagnose, treat, cure or prevent any disease.
It is best to consult with your health practioner before beginning any supplement therapy.


Orders Placed Today Will Be Received Within 3-5 Business Days